Volkswagen T5 Campervan Award Winning Layouts and Individual Designs
As an official supplier of the Volkswagen T5 Motorhome, we offer a range of T5 campervan layouts and designs, from our most popular short wheel base Tiree, to our long wheel base award winning Sanna. If you have design adjustments in mind from our five standard layouts, then we're happy to work with you to produce a campervan that suits your needs.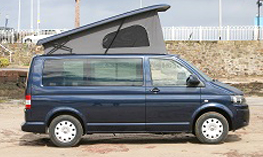 Tiree
Short wheel base
Travel seat for 4 or 5
Double bed - option for extra wide!
Classic VW campervan layout
Ideal second car
Cromarty
Long wheel base
Travel seats for 5
Extra wide double bed
Loads of storage space
Perfect for families
Sanna
Long wheel base
Travel seats for 4
Two single beds - option for double
Built in screened toilet
Ultimate home on wheels!
Taransay
Short wheel base
Travel seats for 4
Two single beds - option for double
Kitchen at the rear
No bigger than many cars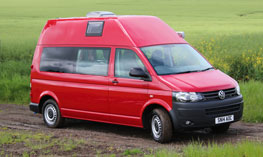 Jura
Long wheel base
Travel seats for 4
Two single beds - option for double
Solid high top roof
Toilet with privacy door