Customer Adventures & Tips
Our Jerba Campervans lifestyle blog aims to provide both information and inspiration – from practical tips to stories and tales from owners who are out and about in their campervan. If you're not a campervan owner already then we hope that our some of our articles inspire you to try one out. Remember we do hire three of our layouts!
If you are already a proud Jerba owner then please don't hesitate to get in touch if you have a story you'd like to share with us. Make sure you also give us a like on Facebook to ensure you don't miss any of our interesting articles!
If you're planning a trip to Europe this year then there are some key things you need to remember – from insurance and breakdown to warning triangles and Brexit!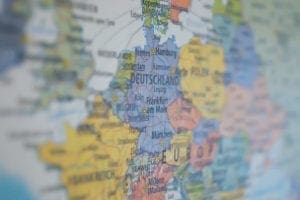 Driving Your Campervan
We hope that you never encounter a breakdown whilst out in your Jerba Campervan, however, if you do the Volkswagen Roadside Assistance provided with all our brand new conversions will ensure the smoothest of service and get you back to your adventure as quickly as possible. All brand new Jerba conversions come with a full Volkswagen 3-year warranty which includes the Volkswagen European Motoring Assistance. Your Volkswagen Roadside Assistance is valid not just in the UK but also throughout Europe so if you breakdown while on holiday in your camper then repair work, overnight accommodation and even vehicle replacement is just a phone call away. It is available 24hrs a day, 365 days a year – giving you peace of mind on your road trips.
Read More »