Convert Your VW T5 or VW T6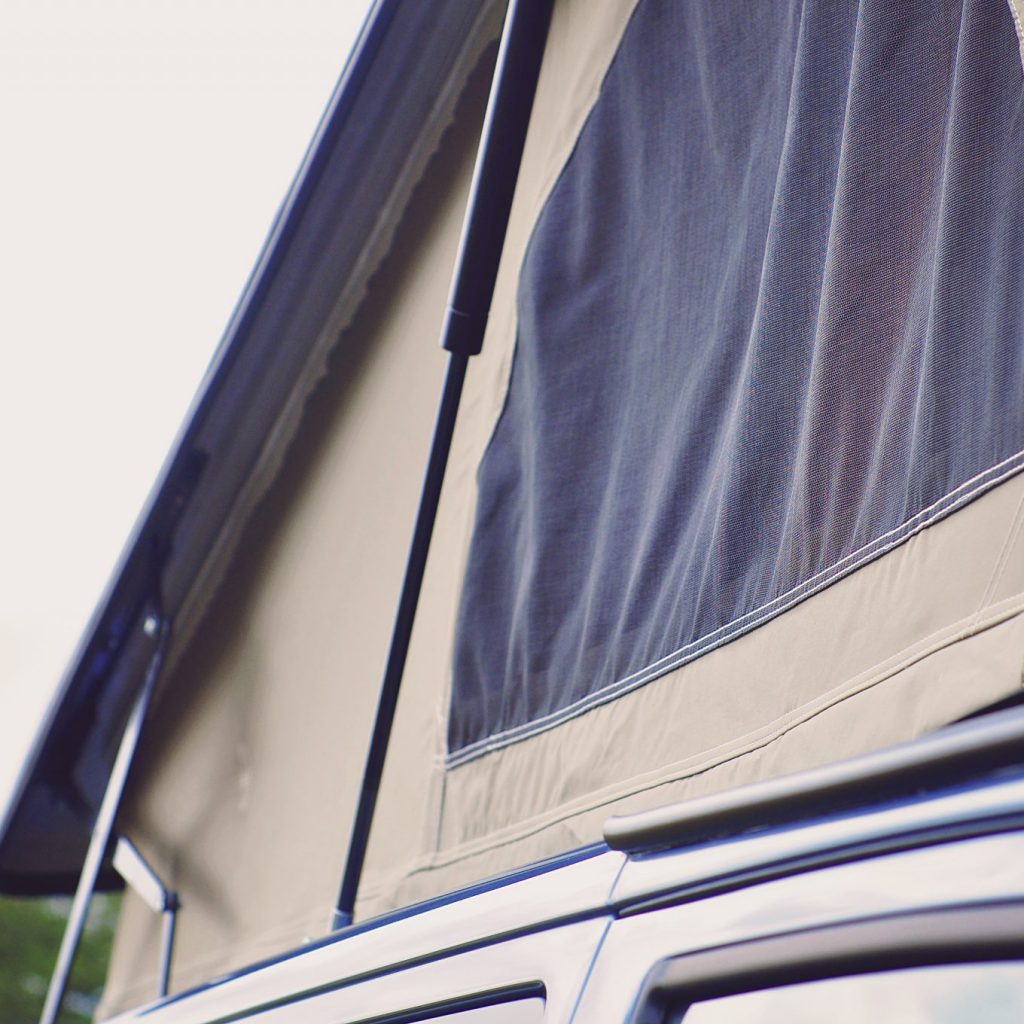 If you've already bought your own T6 or T5, then we're happy to convert that for you – either into any of our standard conversion layouts, or variations that are more suited to your plans. Whether it's a part or full conversion we can work with you.
The links below will take to our full conversion layouts which may give you some ideas and more details;
Short Wheel Base – Tiree or Taransay
Long Wheel Base – Cromarty, Sanna or Jura
Conversion costs can range widely according to the layout you're looking for and the parts that are required – so please just contact us and we'll be able to give you a detailed costing.
For part conversions we also have a comprehensive price list of options from which you can pick and choose – just ask and we can email it to you.
All our new VW Transporter conversions are fully Type Approved for safe road driving by the government's Vehicle Certification Authority (VCA) and we also have full habitation approval from the National Caravan Council (NCC). We apply exactly the same standards to any customers' van as we do to our brand new vans – meaning your campervan will be completely safe to both drive on the road and live and sleep inside. 
The Jerba Elevating Roof
If you're looking to just have an elevating pop top roof fitted to your own VW Transporter T5 or T6 then fitting our Jerba Elevating Roof is a service we can now offer – unfortunately we don't sell our pop top roof as a stand alone product for someone to DIY fit themselves, we only supply the product fully fitted.
Our Jerba elevating pop top roof is available for both short and long wheel base vans and also in both front and rear elevating designs – so whatever layout your planning we can offer the right product.
Over the past 13 years we have fitted pop top roofs from a wide range of different manufacturers in the UK and Germany – we were never truly happy with the quality of the products we were sold, so in 2015 after 2 years development we launched our own VW Transporter T5 & T6 elevating pop top roof. We have focused on the highest quality parts and construction – to find out the details just click on the link below!
The Jerba Elevating Pop Top Roof
The Jerba Elevating Pop Top Roof Review