6 of Jerba Campervans Small and Innovative Conversion Ideas
1. Electric hook up
We had the nifty camper conversion idea for all our conversion's electrical hook-up sockets to be located in the back bumper behind the panel. This ensures that when driving little dirt and salty road spray will get inside your hook up which helps to prevent the rust patches that are very often associated with surrounding edges of hook up points that are cut directly into the outer side panels of most campervans or motorhomes. Hiding the hook up point away also means you keep the clean body work panel lines of the vehicle side and have no ugly black or white plastic flaps in view!
Every panel is hand cut to ensure that when the hook up is being used the flap can still be closed and the electricity lead can neatly come out the bottom. The external water hook-up is also located here which ensures that this also stays cleaner.
2. Midge Screens
Scotland is great for wild camping but being based in Scotland we know all too well that the pesky Scottish midge can ruin anybody's camping experience. This led us to design and manufacture a midge screen for the VW slide opening side window that will not only keep mosquitos out but also the midges! With a tough mesh material, they're simple to slide in and out of your window and with the screen in place the window can still be slid back and forth – from fully open to almost fully closed. For every screen we sell we donate £5 to Malaria No More UK – this is enough to buy, deliver and hang a life-saving bed net for a mother and child in Africa, helping to protect them from malaria. We supply them singularly or in pairs. They are £49 each.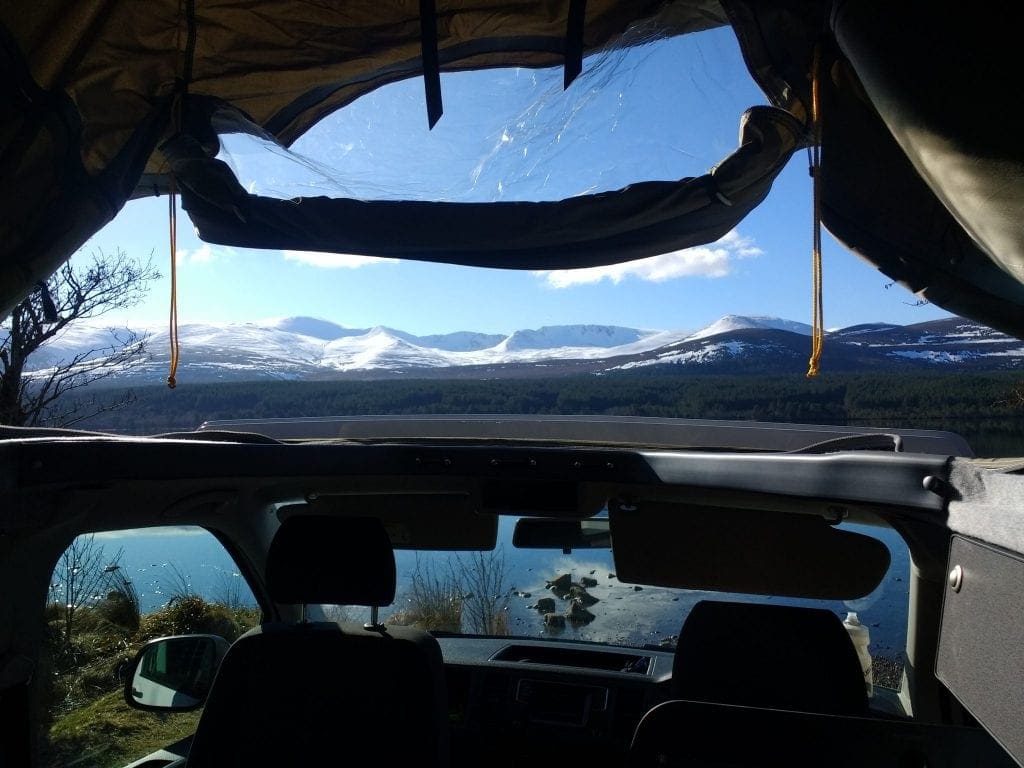 Midge Screen Enquiry
If you would like to make an enquiry to purchase a midge screen then please fill out your details below and a member of the team will be in touch.