Meet The Team: The Office
Our customer facing team are here to give you the very best customer experience. From your first enquiry to waving you off on your first adventure in your new Jerba Campervan, we pride ourselves on our excellent customer service. Our focus on customer support does not end after you collect your van, our inspiring blog articles help to inspire and improve your next adventure while our video tutorials quickly answer any future questions you may have.
Dave - Customer Support
After working at the VW van centre Edinburgh for 11 years Dave joined us at Jerba in 2016. Dave takes you through all the stages of your new dream campervan; from helping you pick the small details that make a difference to waving you off on your first adventure. Dave's attentive nature and campervan knowledge means he is always ready to help and even send you regular photo updates of your van.
John - Workshop Supervisor
John has been with us for 10 years starting shortly after the business was started in 2006. His indisputable knowledge and skill coupled with his approachable nature makes him an excellent workshop supervisor. John oversees all that goes on to ensure that all of our Jerba campervans are of the highest quality and safety.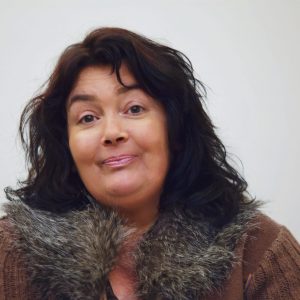 Jill - Business Administrator
Jill is the friendly voice on the end of the phone and can help you with any of your enquiries. Jill's impeccable organisation means that you can effortlessly book your next adventure in a Jerba rental van with the assurance that everything will go to plan.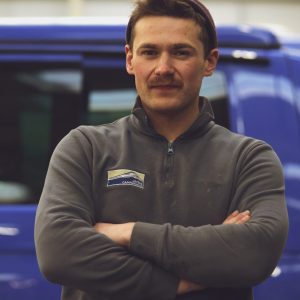 Steven- Creative Specialist
Steven previously worked in the workshop for 3 years and was an excellent conversion fitter. However, in recent months his creative talents and vision could no longer be overlooked, having previously won awards for his outstanding photography.  This has led to Steven being a creative specialist working behind the camera on all our videography and photography. Steven's talents have helped Jerba Campervans to portray the high level of quality of our vans onto our website and social media.
Erin - Digital Marketing Specialist
Erin recently joined the team having graduated with a First class degree in marketing. Erin's fresh ideas and strive to constantly make improvements on our digital efforts has led to the creation of novel and creative content that we hope inspires you to either take the next step in ordering a Jerba Campervan or get out and do more with your campervan. If you engage with us through our social media it is very likely that Erin will be the person who is chatting with you on the other end.