Volkswagen commercial vehicles have a very handy configurator on their website that allows you to create your perfect T6.1 van ahead of your campervan conversion. This is the configurator that we use ourselves here at Jerba and it's a great tool for seeing what VW options are available on the base vehicle and how they will look.
You can choose from the entire available feature list and spec your T6.1 base van to your needs. Why not try out different colours, wheels and trims live on the site and see how they will look on your T6.1 Campervan. If you want a detailed view inside and around your van click 'Explore' and VW will generate some excellent images that take you on a virtual tour of the vehicle.

The van builder is featured on the Volkswagen Commercial vehicles website. To give you a head start we have put together the below guide to help you navigate the page and get building your van quickly.

Step One: Open up the VW Commercial Vans website in a new tab by clicking this link
– https://www.volkswagen-vans.co.uk/en/new-vehicles/transporter-kombi.html

You will see red circles and arrows in the following images, these indicate where you should click to navigate through the page and van builder.
Step Two: The link will land on the Transporter 6.1 Kombi page, this is the model that we convert in to your campervan. scroll down the page until you see the 'Build your van' button.
Step Three: Click the 'Build your van' button, this opens the configurator below. Scroll down after clicking to find the configurator. *Note – You can choose from the Kombi Startline or the Highline. The highline is an upgraded spec/ trim level*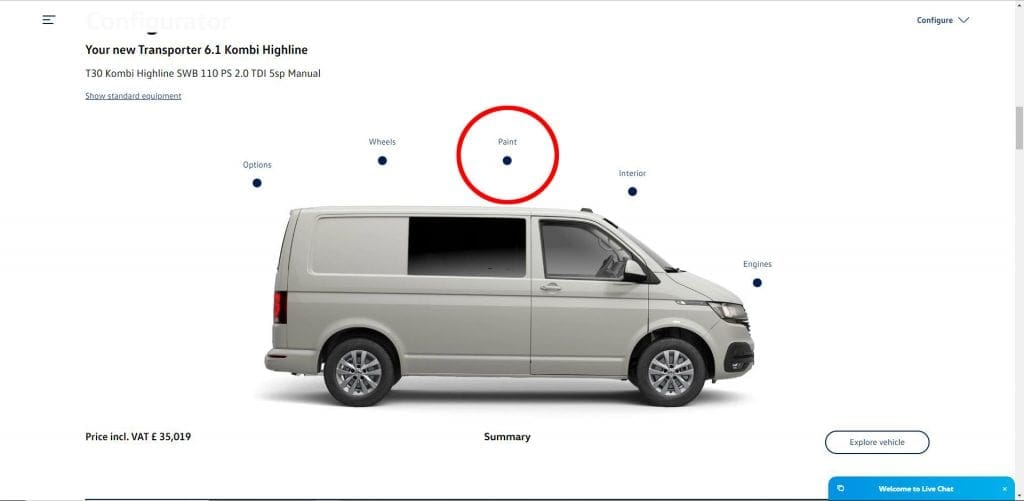 Step Four: As pictured above you can click on one of the spec points to change the spec of any of these features! In our example we have chosen to change the paint colour to red.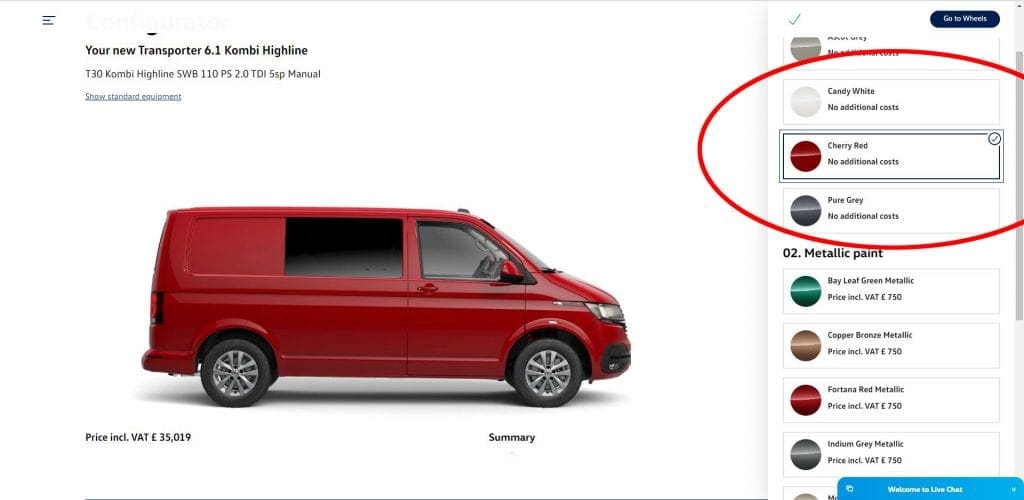 Step Five: As above we can see the colour red is selected. To confirm the selection press the green tick at the top of the page.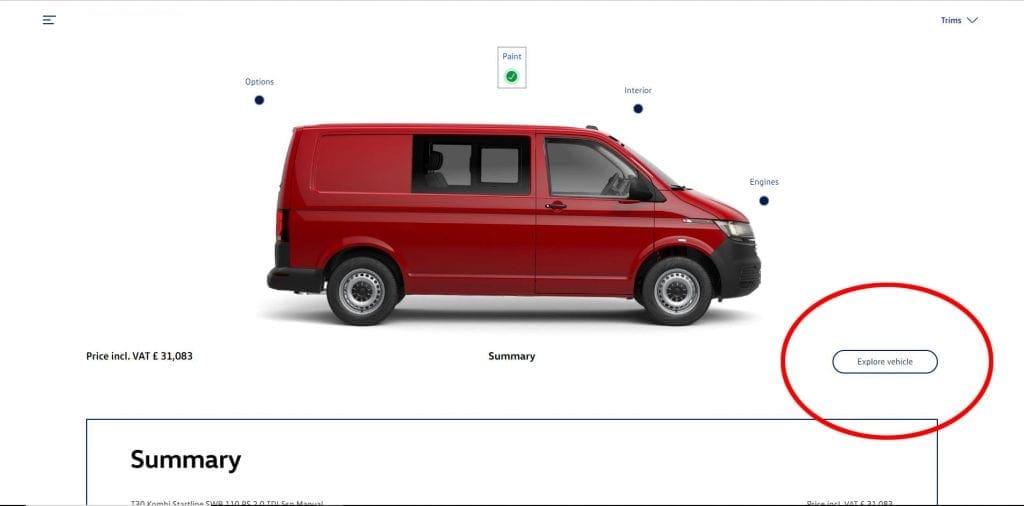 Step Six: To take a virtual tour of your completed vehicle click the 'EXPLORE VEHICLE' button.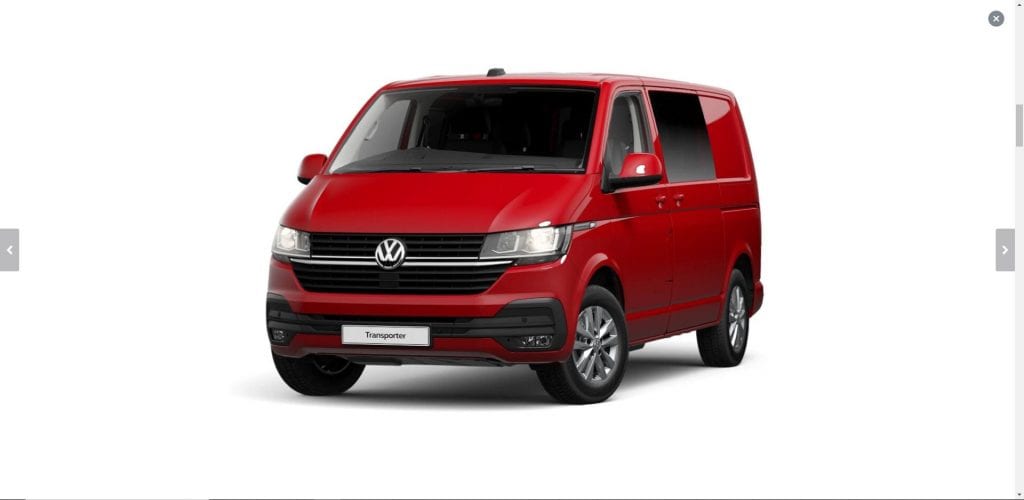 Step Seven: To see the complete price of your vehicle exit out of the 'explore vehicle' demo and scroll down below the van config to the summary box pictured below.