Our connection with Jerba began in 2007. Our journey to that point can be found here, but suffice to say we were ready for a VW campervan conversion and had heard good things about Jerba.
With memories of tent camping, we were a little nervous of a return to any form of canvas and Jerba's Simon Poole happily agreed to build a high top short wheel base Tiree for us. It was a stage we had to go through! Jerbi 1 was beautiful. Good looking, efficient and so much fun to own, drive and holiday in. The cupboard over the cab was luxuriantly vast! We were newly able to travel without our (almost grown up) children and Jerbi 1 helped us to begin the new adventure. We enjoyed long weekends in the UK and grabbed short weeks in France, not wanting to leave the children (and the house with children) for too long!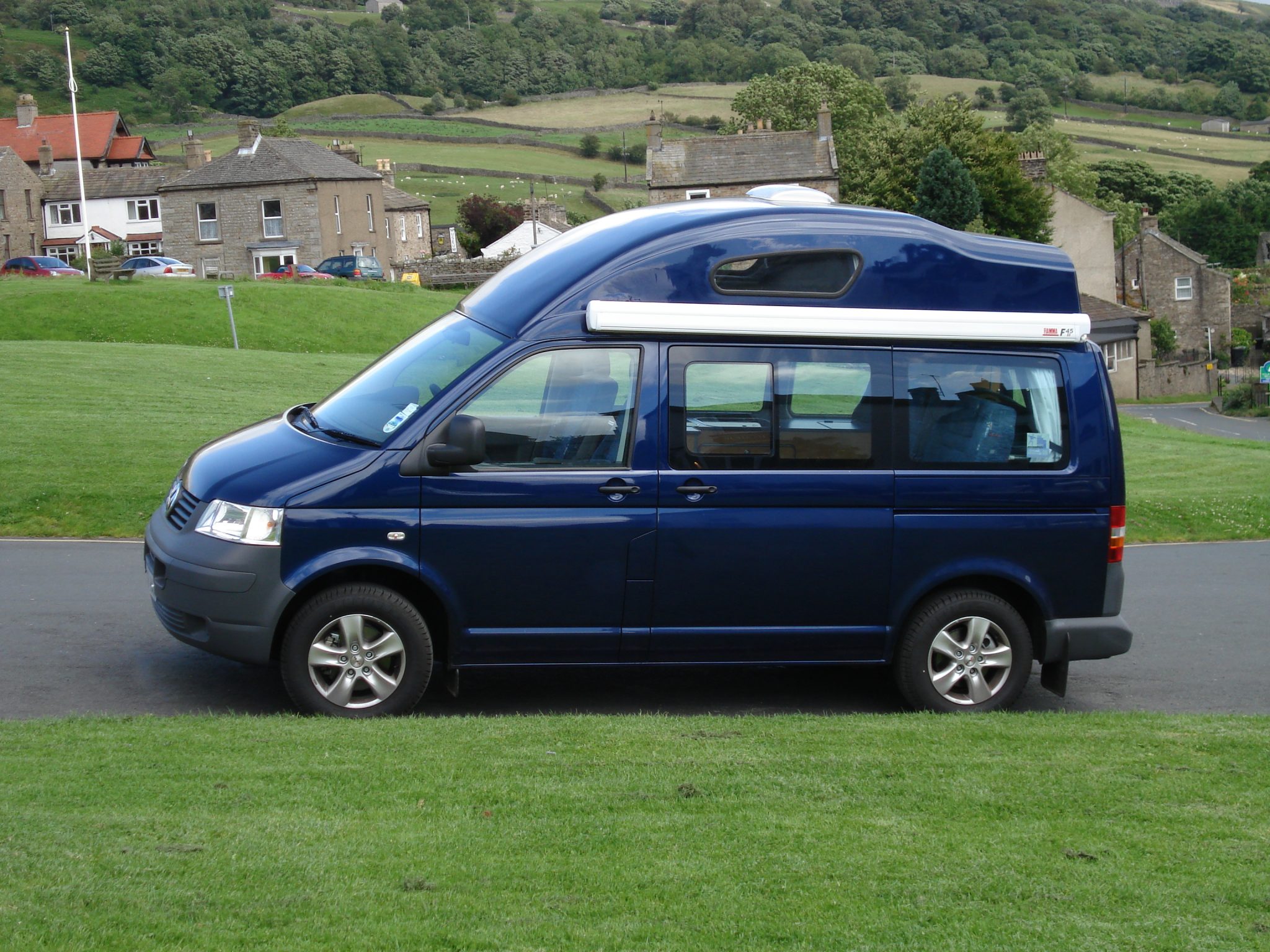 Five years' on in 2012 we were missing the outdoors feeling offered by canvas so returned to Jerba to spec up Jerbi 2. This time we went for a rising roof (it really wasn't just about that low underpass in Rouen) and a more up to date interior style than we had chosen before, but we stuck with the Tiree layout. This time in a slightly lighter shade of VW T5 blue, with a wider bed and our own choice of curtain fabric. I couldn't believe how easy it was to operate the roof and we wished we'd chosen it the first time.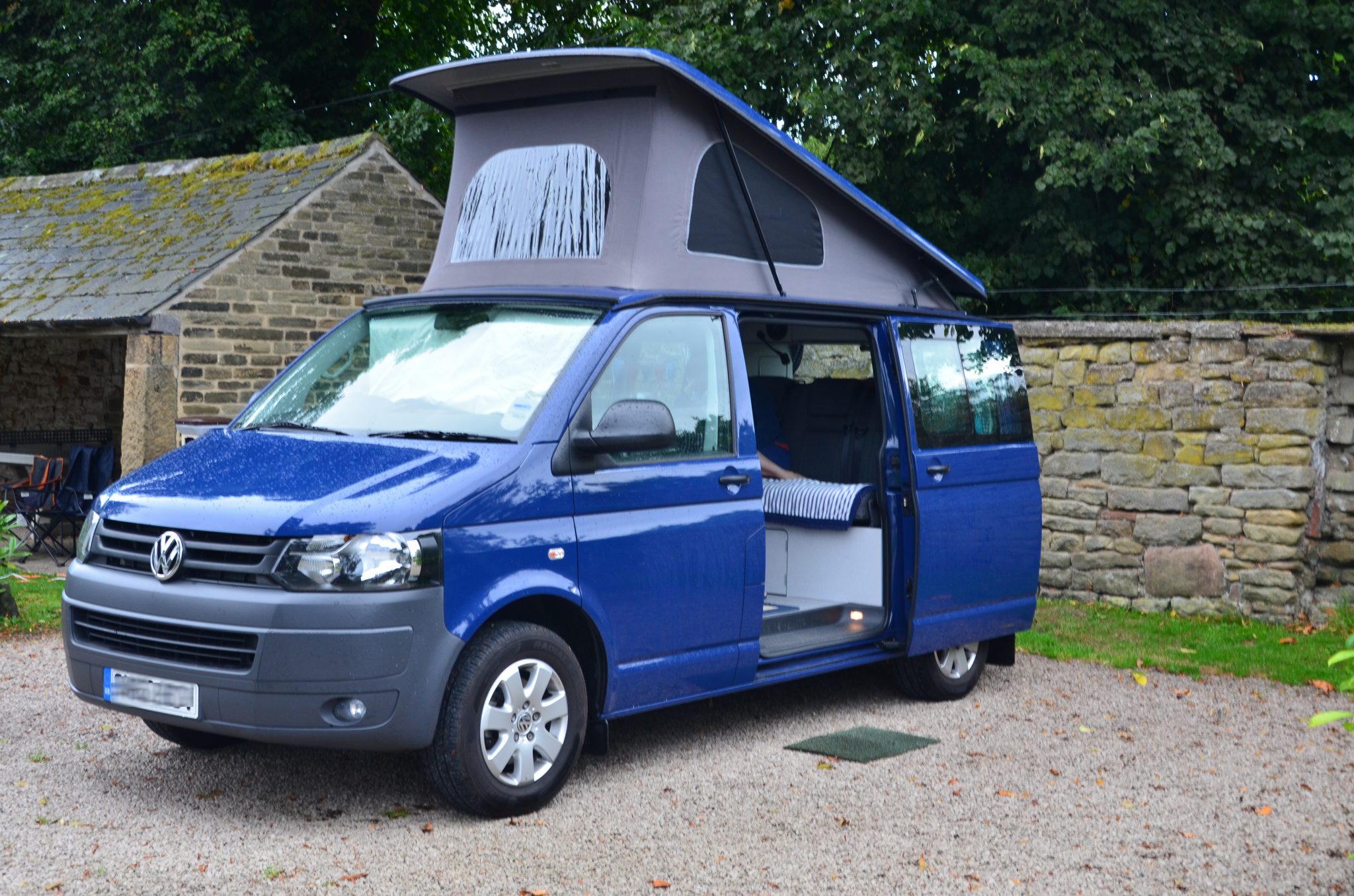 With the children growing up we could take longer trips. With thoughtful packing we didn't miss the vast cupboard of Jerbi 1's high top and started planning longer adventures. For anyone concerned about spending 2 or 3 weeks in a campervan we would say it is totally possible and the very best way to holiday. Of Jerbi 2's many adventures I will highlight just a few here…
Le Moulin Fort at Chenonceaux on the River Cher is a favourite spot, Jerbi 2 always draws attention wherever he goes but he looks particularly lovely in this setting! In temperatures above 37 degrees we walked into the village, visited Chenonceau chateau and created some shade on site.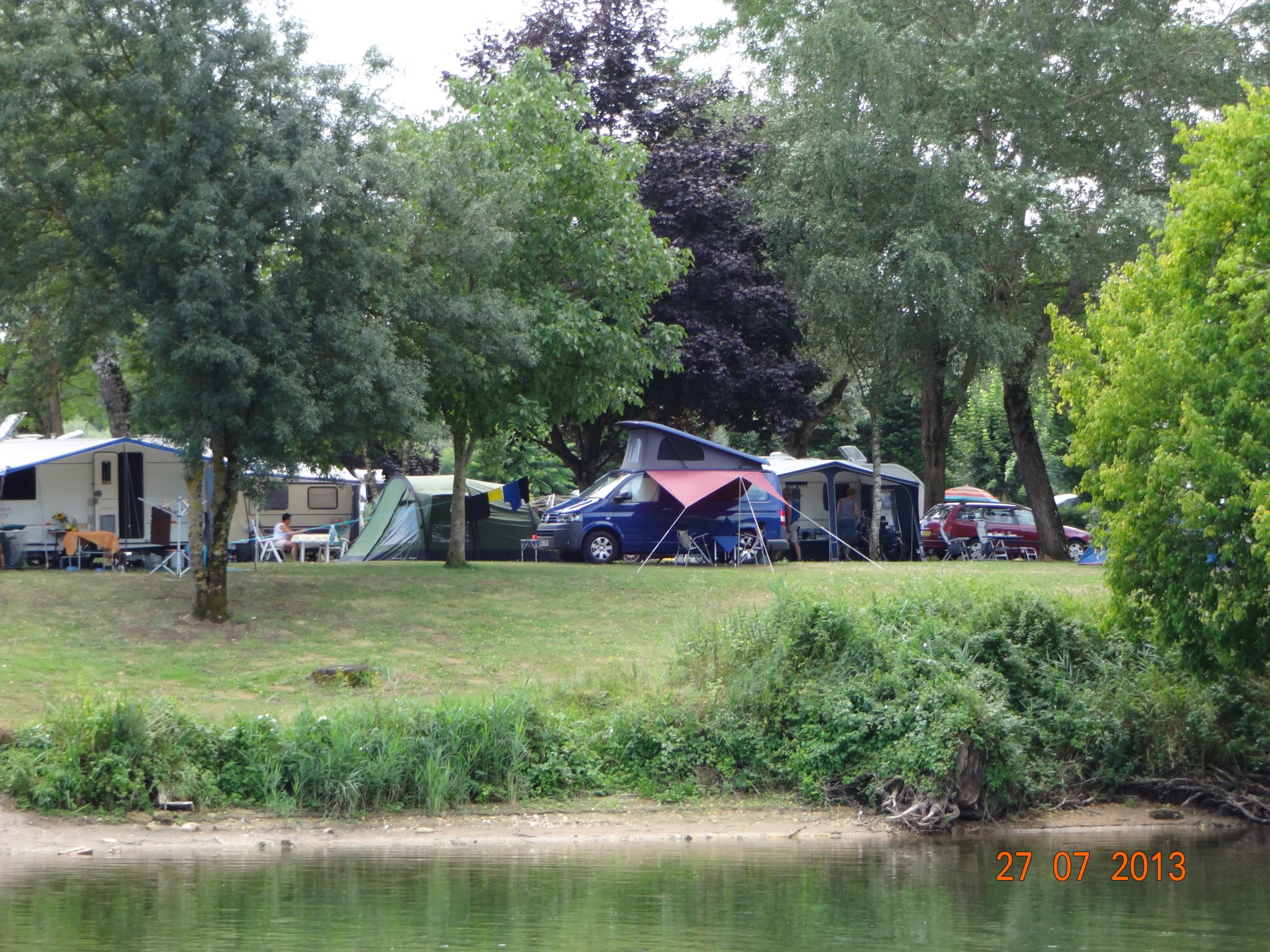 Fairport Convention's (folk/rock band) Cropredy music festival in 2016 gave us the opportunity to be off grid in a field for a few days. Jerbi 2 did not disappoint and made a great base from which to experience the atmosphere whilst cooking, sleeping and eating in comfort. If you want to know, the weather was very hot, and the fridge did what it was supposed to do for three whole days.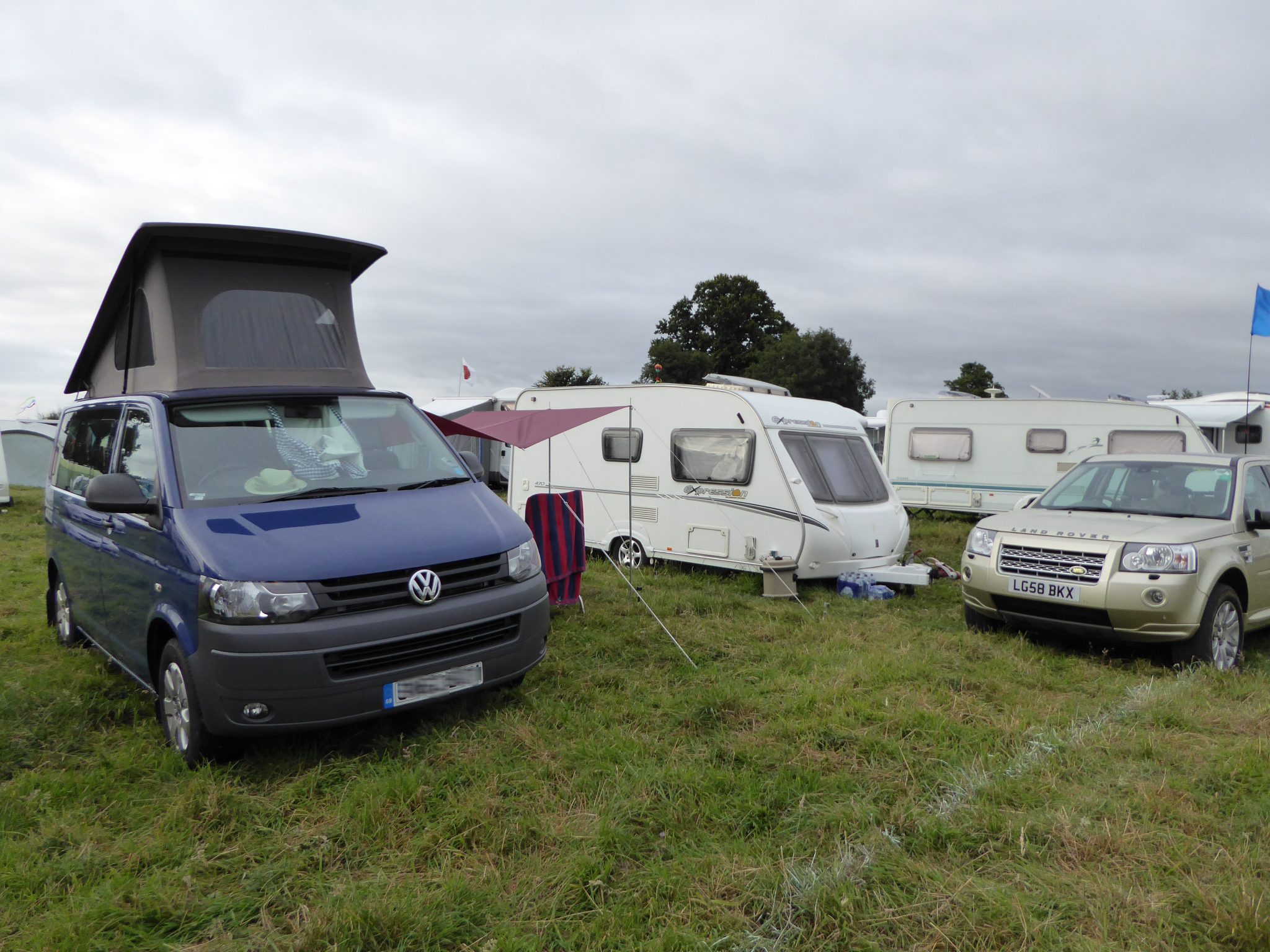 Possibly our favourite trip at this point was to Carrog Station Campsite, near Corwen in North Wales. As it was 40 years since we first met, we planned a get-together with best-friends-from-uni (they own a Renault-based campervan, converted somewhere in the midlands, but we still love them) and were allocated a large corner of the campsite, right next to the Llangollen Railway so the scent of the BBQ merged with that of the steam engines. We stayed for a week, rode the train, walked the canals, and checked out the tearooms and pubs within walking distance, for coffee, food, ale & cider.
By 2017 we were anticipating special birthdays and an early retirement for the following year. So, as a present to us, we made a trip to Jerba to begin planning for Jerbi 3. Being experts in our own Jerba needs by this point we quickly came up with the desired spec. Basically we wanted Jerbi 2 again but with the snazzy new Jerba rising roof, 4-wheel drive and a solar panel. (In case there are any longer music festivals or other fun places without hook-up that might take our fancy!) We chose a gas hob as we carry gas anyway for a BBQ grill, standard (rather than lithium) batteries and again, on board fresh and waste water tanks, Webasto heating and the wider bed. With all this and the 4-wheel drive the guys at Jerba had fun putting the jigsaw together. The result is outstanding and our best Jerba yet!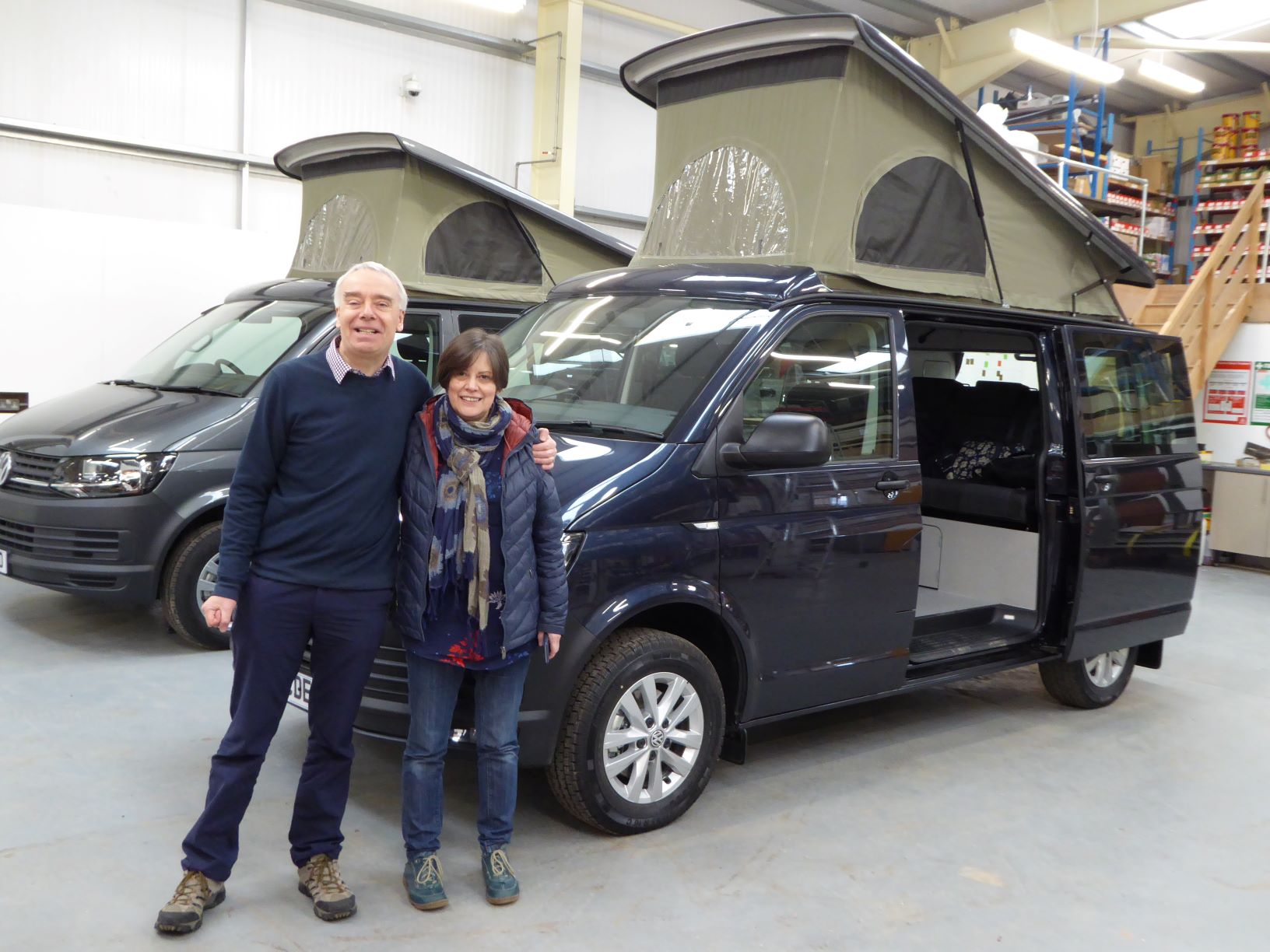 The roof is a little higher when raised than on Jerbi 2 but I can manage it ok…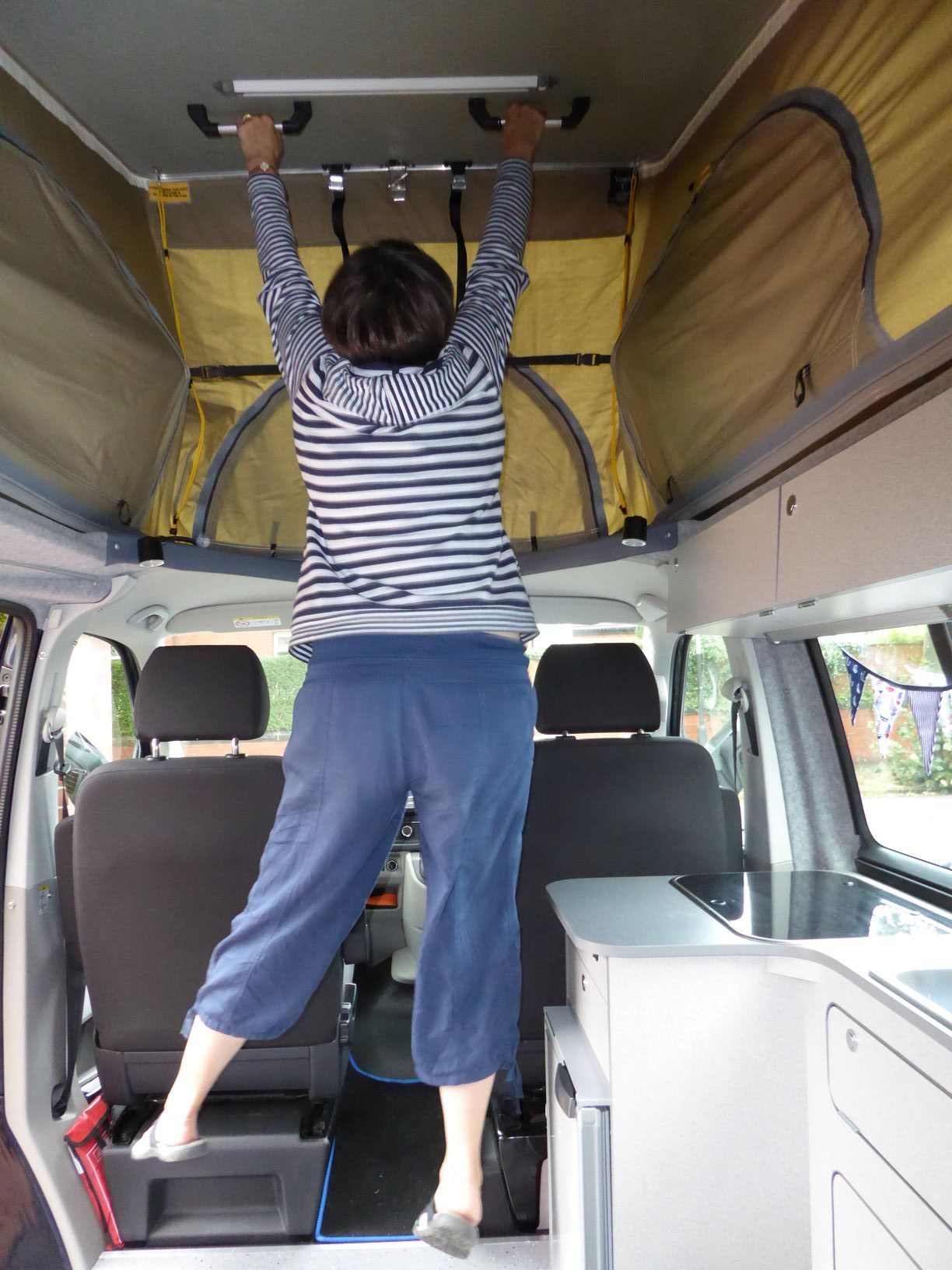 Despite the VW emissions delays Jerbi 3 was ready in good time (huge thanks to Jerba for prompt after care too!) for our main adventures of 2018. The son of some close friends was getting married in Tuscany and our names were on the guest list. Having a little more time for ourselves (retirement is a very good thing) we decided to pack up our wedding guest clothes and take two weeks to enjoy a road trip to Tuscany. More details may appear in a motorhome publication but suffice to say, we had a great time, the Italian campsites were awesome and everyone at the wedding said we didn't look as if we'd travelled by campervan. (What were they expecting?)
The kitchen facilities in each campervan have been excellent. Don't let anyone persuade you otherwise!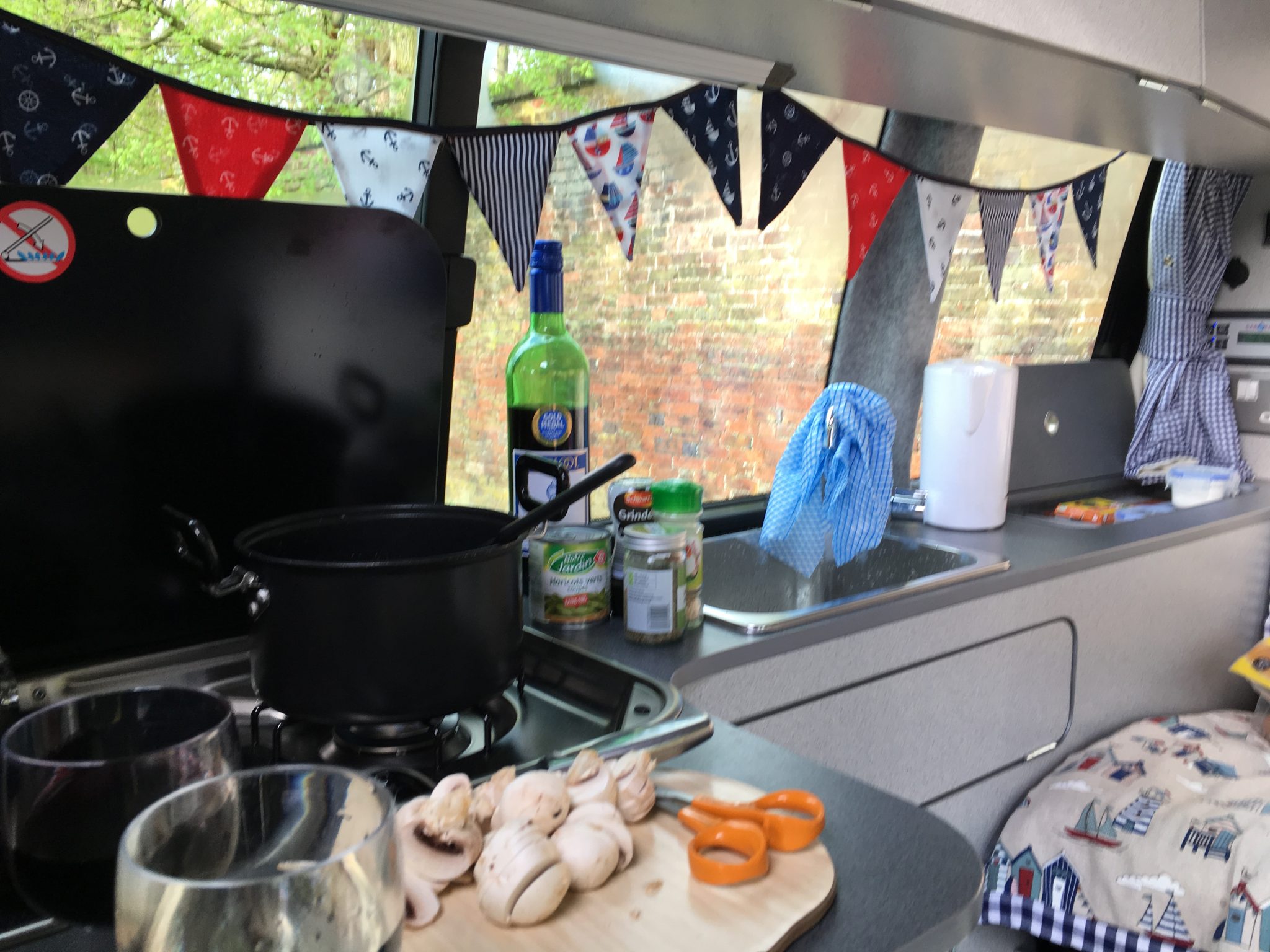 Relaxing for a few nights at La Ravoire (Doussard, near Annecy) on the way back, we noticed another Jerba, two pitches away, in the same colour, spotted initially because of that fabulous Jerba roof! So, we had to say hi to Chris and Choiti from Glasgow, on holiday with their lovely children and in a matching Jerba. Stories were shared, Jerba builders' ears must have been burning as we chatted. Obviously, we had to share some wine and we asked a nearby caravanner (I know!) to take our photo.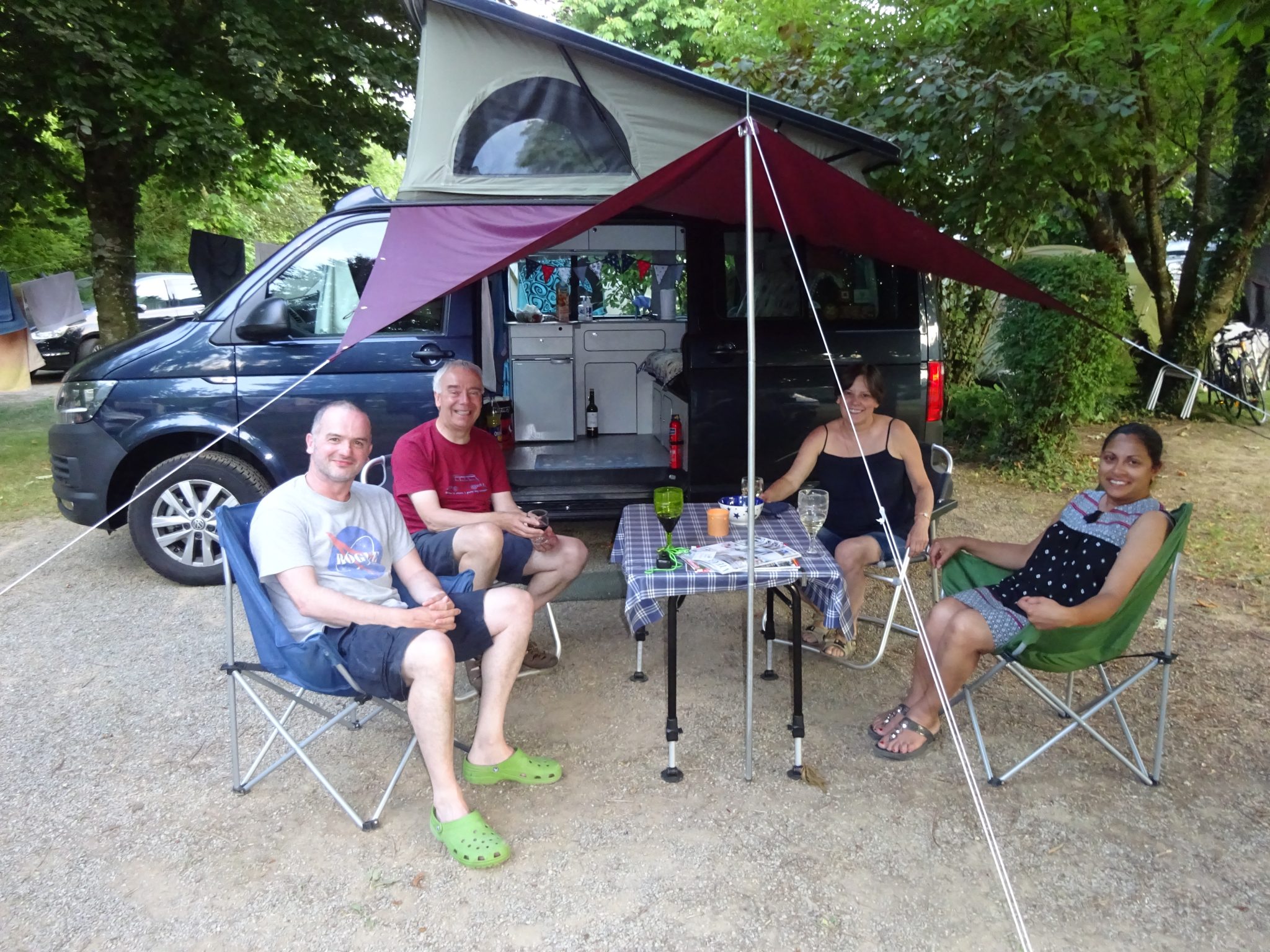 We have more UK trips planned, another music festival to visit, more of France to see and it is great to know that Jerbi 3 will get us there, provide us with a comfortable bed, great cooking facilities, warmth or fresh air as needed, and bring us safely home again. If you are wondering if this might be fun for you too then talk to the great people at Jerba, talk to us, talk to any Jerba campervan owner… and just do it!