Interior Finish & Colour Choices
We have a range of interior colours from which to choose from, so you can give your campervan a personal touch. From cupboard faces and table tops to floors and curtains, you can come up with a look that you're comfortable with.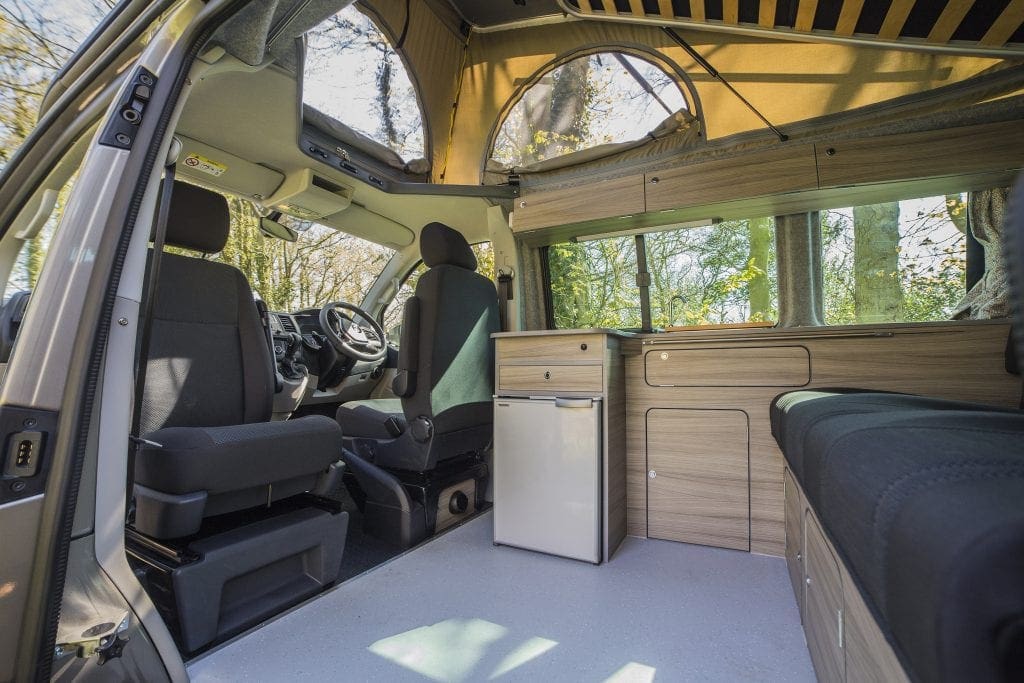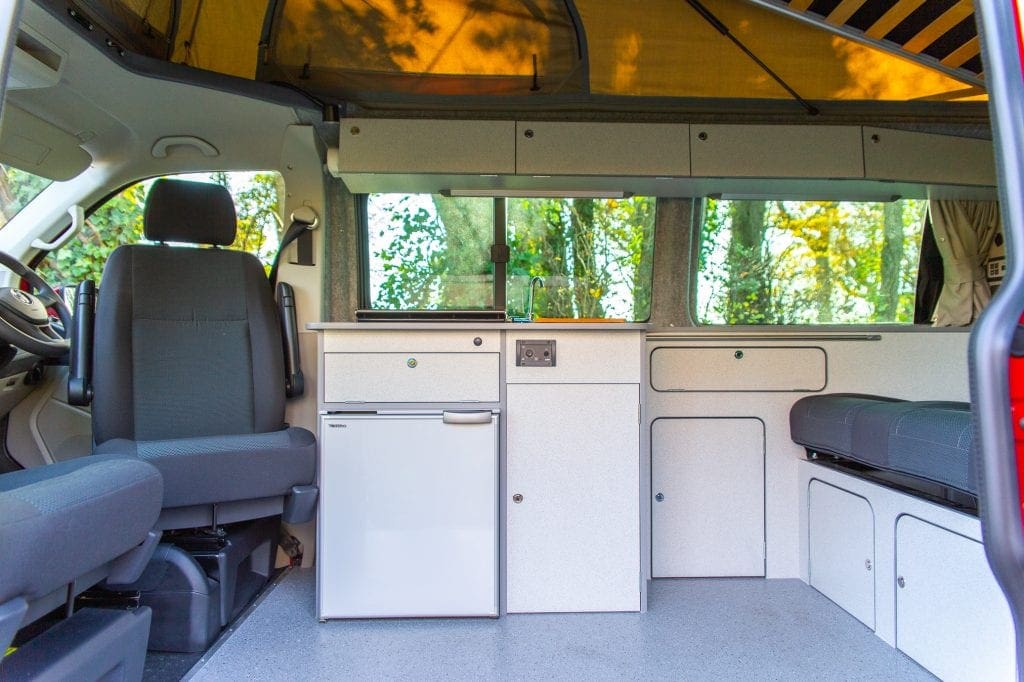 We have four choices of interior finish for the furniture fronts, cupboards, counter top and tables – you can choose any combination or just opt for one single finish throughout.
All our furniture boards are made from 15mm lightweight Ilomba Poplar plywood – manufactured by Garnica in Spain and sealed on both sides with German manufactured Egger laminate. Around 30% lighter than standard plywood this furniture board keeps the weight of your campervan down whilst being tough and very long lasting.
Furniture Board Interior Finishes:
We use a commercial grade non slip vinyl for our floor and offer it in four different finishes.
Made in Manchester by Polyflor, the flooring contains tiny aluminium chips to give grip to wet feet, is extremely tough, very easy to wipe clean and adds a contemporary look.
Flooring Interior Finishes:
For the seat and bed fabric, as standard we supply all our campervans with the upgraded VW Simora material in the seat centre panels and the VW Black Titanium on the sides and rear, so that your cab and rear seats are identically matched.
As an option we also offer around twenty different leather colours and textures from which to choose. When fitting leather we always finish the bed side of the rear seat in VW Black Titanium – as this provides a more comfortable and breathable layer on which to sleep.
For your curtains we work with an online supplier, Terrys Fabrics, where you can also choose from hundreds of different patterns and designs. Just click here to have a look at the large selection and pick your favourite design. All you need to do is email us with your choice and we will order the fabric for you and have it sent directly to us.
If you would like samples of any of the Terrys curtain fabric then it's quick and easy to simply request those via their website.