New VW T6.1 Campervan Conversions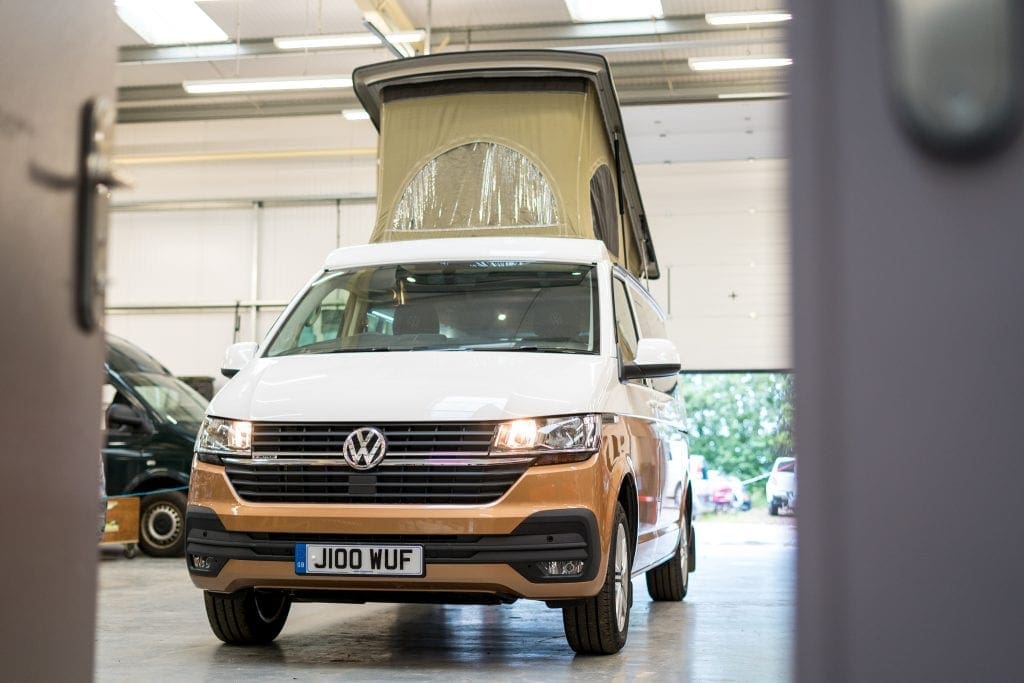 Jerba Campervans are recognised as a Motorhome Qualified Converter by Volkswagen Commercial Vehicles – a recognition only awarded by Volkswagen to established converters who meet their rigorous quality standards. From our most popular short wheel base Tiree camper, to our long wheel base award winning Sanna camper van. If you have design adjustments in mind from our five standard T6.1 camper conversion layouts, then we're happy to work with you to produce a vw campervan that suits your needs.
In mid 2024 VW will be ceasing production of the T6.1, so we are sorry to say that we are now unable to take any new orders for our campervan layouts which are built on a brand new T6.1 vehicle. VW are soon to launch a new design van as a joint project with Ford – when we have the details they will appear here!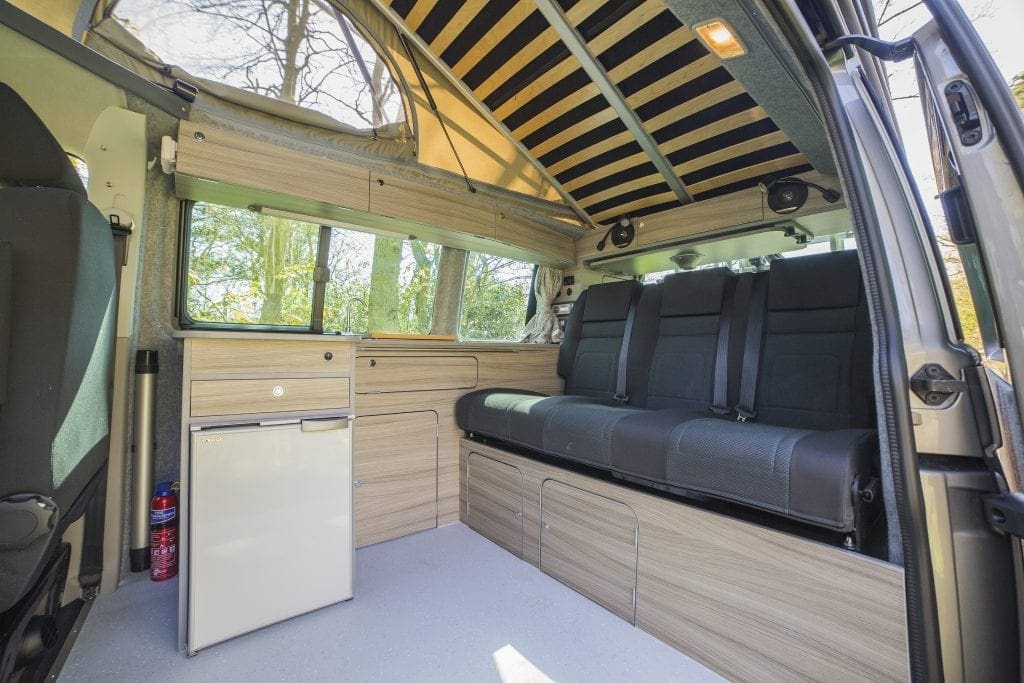 Explore Our Campervan Conversions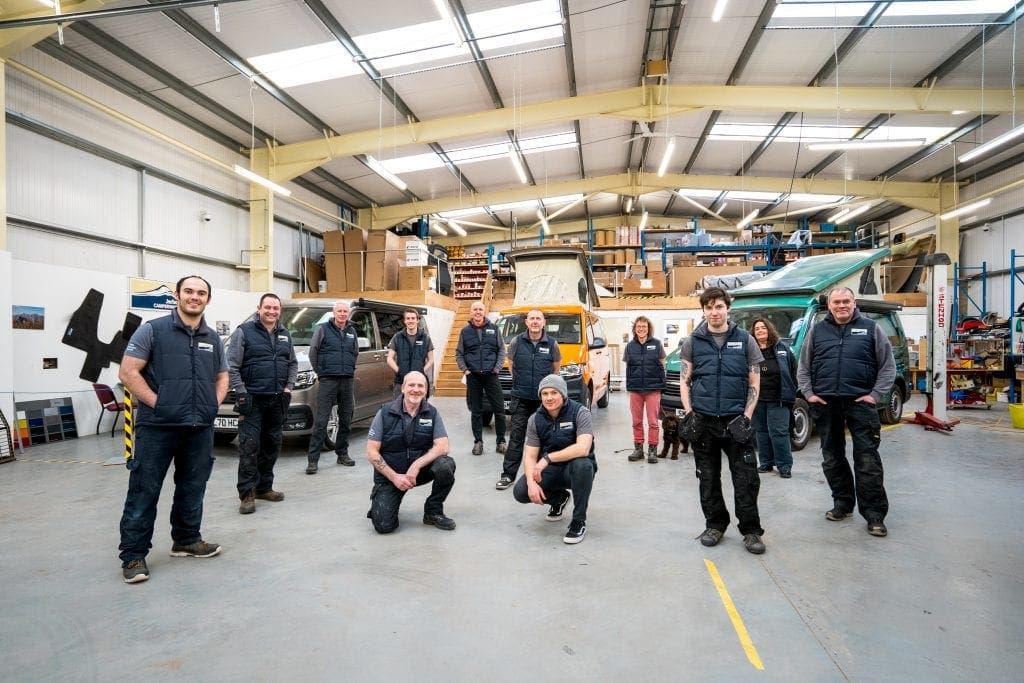 As a 100% Employee Owned company everyone at Jerba Campervans is committed to achieving the very highest standards in product quality and customer care – a commitment that is applied to every VW campervan conversion we undertake.