Wonderbag is a simple but revolutionary portable eco slow cooker that continues to cook boiled food for up to 12 hours without the need for electricity.
The Wonderbag is a heat-retention cooker that only requires enough heat to start the cooking process. Its insulating properties ensures that the bag retains the heat and completes the cooking process with no further electricity needed. The bag can hold a pre-heated dish safely for up to 12 hours while cooking its contents through heat retention. You will never need to worry about your food burning or overcooking.
This means you can cook your stews, curries and even paella without draining your vans gas or diesel. It also means you don't need to worry about checking on the dish and it is much safer if you have little hands in the van because the cooker doesn't need to stay on for long periods of time. You can simply start the dish off in the morning and then go out and enjoy a day of activities knowing you have a warm delicious meal waiting in your van for you when you return…bliss!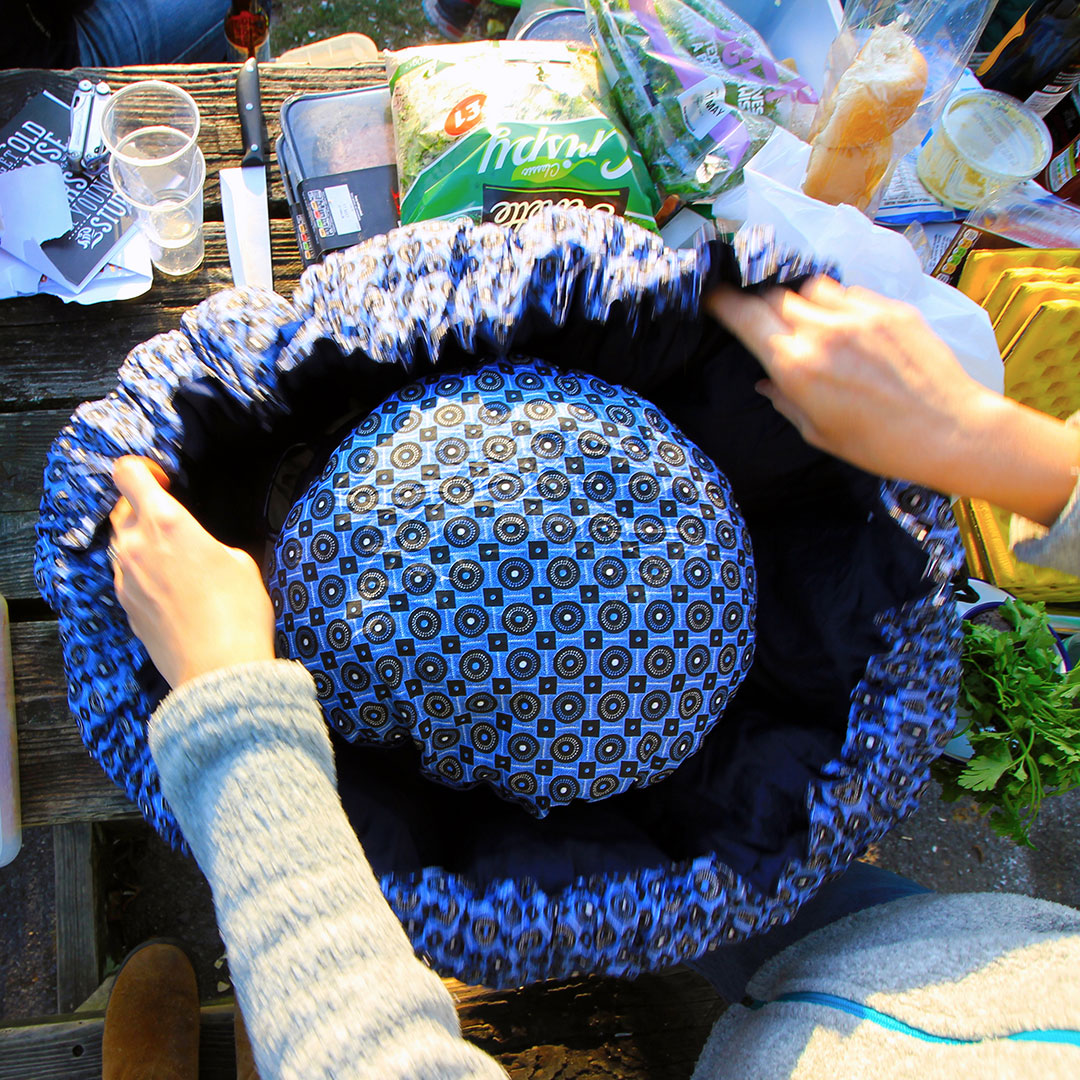 Not only will this help you by saving time and fuel it will also help to change the lives of families in developing countries. For every large Wonderbag bought another Wonderbag is donated to The Wonderbag foundation who distribute Wonderbags to families in need in Africa. The Wonderbag can create more disposable income for education, better health, have more time with their families, are safer, use less fuel and forests grow back which all contributes to The Wonderbag effect.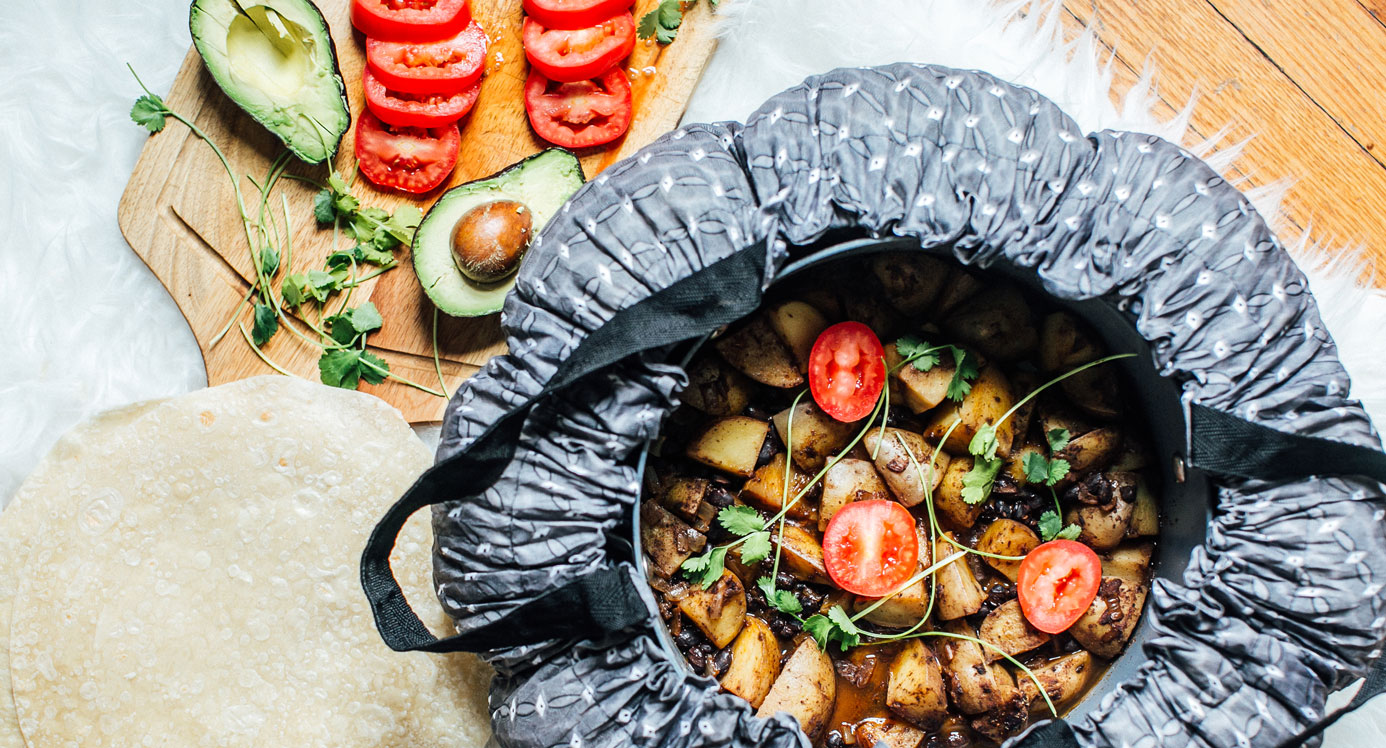 Wonderbag documented on their website that Sarah Collins first had the idea for the Wonderbag in 2008 – "Sarah brought her first bag to a grandmother she knew who cared for nine orphans. The woman earned a meagre living selling food that she cooked all day over a wood fire, but still struggled to meet her family's basic needs. The tarpaulin where they lived was always full of smoke. The kids weren't in school, because they had to spend their days gathering firewood. "I said to her, 'I'll live with you while we see whether this works.' But she got the idea right away," says Sarah. "Their lives were completely changed. Within three months, the children only needed to gather firewood once a week, and they were all in school. They had money for shoes. It was a catalyst out of poverty for them."
Small Wonderbags are just £40 and a large Wonderbag is £50 – with the added bonus that you know one large bag will also be donated to a family in the developing world.