Customer Adventures & Tips
Our Jerba Campervans lifestyle blog aims to provide both information and inspiration – from practical tips to stories and tales from owners who are out and about in their campervan. If you're not a campervan owner already then we hope that our some of our articles inspire you to try one out. Remember we do hire three of our layouts!
If you are already a proud Jerba owner then please don't hesitate to get in touch if you have a story you'd like to share with us. Make sure you also give us a like on Facebook to ensure you don't miss any of our interesting articles!
If you're planning a trip to Europe this year then there are some key things you need to remember – from insurance and breakdown to warning triangles and Brexit!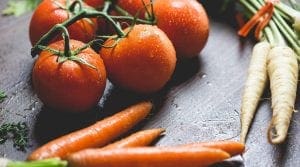 Campervan Cooking
The nature of campervan life often takes you to places that you'd never otherwise reach. Sometimes these are wild places with few options for alternative accommodation.
Read More »